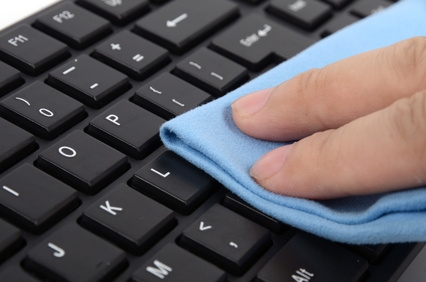 With these lovely warm summer months, it's time to think about cleaning your sweltering laptop or PC with a full Computer Valet - deep cleaning of all components, inside and out!
Like all electronic equipment, computers need occasional cleaning inside, to remove the dust and particles drawn in through the vents. Dust, hair and debris commonly prevent proper cooling of systems and this time of year in the warm summer heat, thermal faults are especially common. In extreme cases permament damage may occur.
So why not think about treating your precious laptop or desktop computer to a complete valeting service to help prolong its life?
Here at Everything IT we take great pride in this service. Systems are entirely stripped, each component thoroughly cleaned with fresh thermal compound applied between the processor and heatsink, all then carefully put back together before final thorough testing. A full written report can even be provided too.
Just give us a ring on Bath 01225 434343 to find out more and help save you money, by prolonging the life of your computer to keep it running faster, smoother and for longer.
How cool is that!? :-)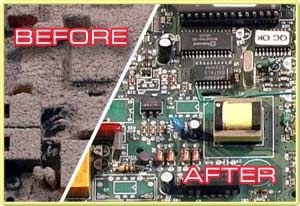 In the meantime a top tip: laptop fans typically draw cool air from underneath and expel the warm air from a vent on the side. So take care not to block these outlets and in particular, never run your laptop directly on a soft surface like a thick carpet, sofa or bed - as this blocks the apature underneath causing excessive heat build up and damage. Always pop you laptop on a hard, flat surface like a tray - or a big book!
« Back to News
|
Posted on 04/08/2015