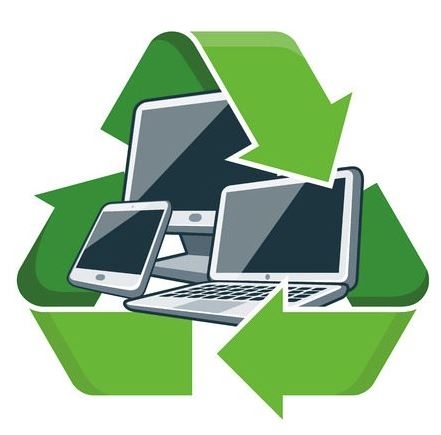 Data Security is paramount. Did you know that much of the UK's waste is shipped abroad? And did you know that in some countries landfill waste is routinely scoured specifically to find old computers, laptops and hard drives to steal the data?
Protect yourself against fraud and identity theft with:
Secure Data Erasure. Up to multi-pass certified British HMG IS5 Enhanced Security for total peace of mind, guaranteeing and documenting permanent erasure of all files, photos, documents, emails, card details, passwords - everything in full. Then WEEE Recycling with parts melted down to reclaim metals, plastics, glass and minerals...
Ethical Disposal of all old computer hardware including laptops, desktops, servers, ipads, tablets, phones and more.
Here at Everything IT we have been passionately commited to protecting our environment from day one.
All old parts are recycled right down to every tiny screw. Not just computer parts, everything is recycled by the most environmentally friendly and ecologically efficient methods possible including old boxes, wrapping materials and even scraps of cardboard which are donated to a local delivery company for packaging resuse.
Nothing goes to waste, completely avoiding landfill.

Call to find out more on: 01225 434343