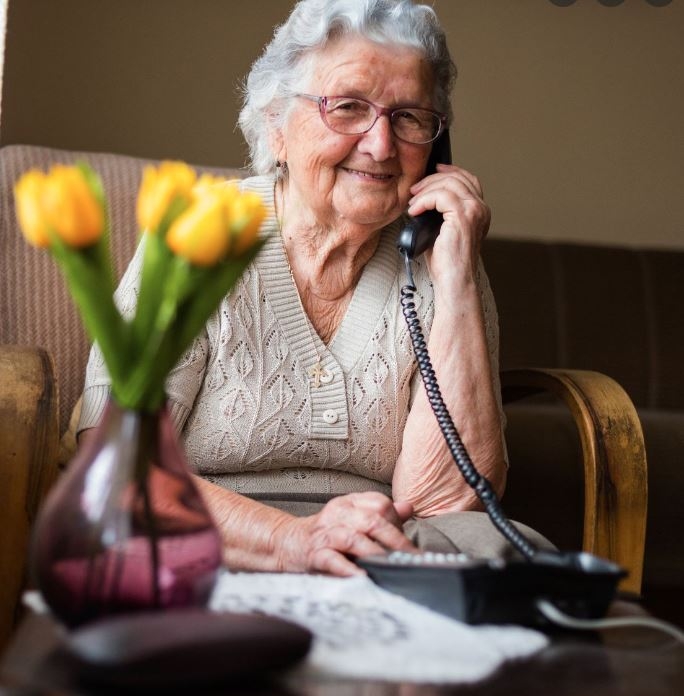 BT are bringing our landline phones to an end.
The telephone network we have been using, dating right back to the 19th century, will stop working in 2025. This will affect all landline telephones throughout every business and home in the UK.
Getting rid of these landlines will disadvantage many people. So here is some advice to help prepare.
For many including older relatives, or mobility impaired, it is a great idea to begin planning for this now.
Why are BT doing this?
BT have announced that our landline phone network is being switched off. This is in order to modernise and improve telecoms in the UK. Quite a vast project which has been underway for several years, it will complete in 2025.
While businesses have been warned to get ready for this for some time, home users currently have been left somewhat in the dark.
What, more exactly, is happening?
The BT switch-off means that all 'home phones' will stop working.
This applies to every device connected to standard landline telephone points, including phones, answerphones, cordless phones, and alarm systems including some personal alarm pendants. Alternative solutions will be needed instead.
For anyone wishing to carry on using any similar devices, the plan is to replace them with new-style IP (broadband) technology.
IP stands for 'Internet Protocol'. The new telephone standard is called 'VoIP' - Voice over Internet Protocol – and is a technology that many of us are familiar with (Skype and WhatsApp use this).
If you already have good broadband at home, just a straightforward 'swap' to a new VoIP phone which plugs straight into your router may be essentially all that is necessary.
Practical problems
This won't be possible for everyone. Watchdog Ofcom explain that around six percent of households – roughly 1.5 million homes – do not have broadband and therefore no suitable router to attach a new phone into.
Additionally, even if Broadband is already installed at home, this may not cover the areas and rooms where calls need to be made and received from.
BT are in part assuming that many people will just move over to using their mobile phone in its place, on the LTE (4G/5G) mobile network.
Of course, many of us barely use our landlines these days anyway. So, if a mobile phone is already in use now, then simply ditching the dusty old home phone altogether may be of no concern.
However, not everyone has a mobile phone, or perhaps signal indoors does not reach, or is unreliable. Others of us simply prefer to use our trusty home phone, or may have come to rely upon this daily, or occasionally for emergencies.
In these cases, think about preparing for the BT switch-off right now.
What should I do next?
Firstly, consider whether you really need a landline phone at all!
If you are already able to use a mobile reliably at home, abandoning your landline altogether is an option.
For the rest of us needing to carry on using a home phone, obtaining a new VoIP phone will be necessary. Your telephone provider will advise on a suitable type. Rather than plugging into the BT phone socket the new phone needs to connect to the broadband router instead. In many cases this changeover may be quite straightforward.
Telephone extensions
This may well be fine for a single phone if nearby to your router now. However, things become more complicated where a phone, or phones, have been added as extensions. Perhaps on the bedside table, or in the kitchen.
For those with mobility issues, reliant on where the phone is located, it is especially important to know that it may not be possible to fit a new phone into the same location as now. This is because the new style 'VoIP' phones cannot be plugged into the old style 'BT' sockets.
So it's worth considering this all now to help start planning.
Your local, friendly electrician may be able to help by adjusting things ahead of time or fitting new sockets for you ready in advance.
Summary and Top Tips
Consider whether you will really need a landline at all!
Don't purchase any new landline phones from now on – nor as Christmas or birthday gifts - since they will not be able to be used after 2025.
Your existing equipment will later need to be disposed of. In order to avoid landfill, 'small electrical items' such as phones can be put in the green Bath City Council recycling bins to be freely recycled.
Remember, the BT cut-off applies to all standard landline devices including telephones, answerphones, cordless phones, home alarm systems, and some personal alarms such as pendants and wristbands etc.
Larger homes and businesses may additionally need to consider things like door entry solutions, CCTV, faxes, EPOS card payment terminals and building alarm systems.
New-style phones will be different from the model you have now. So if you currently rely upon any specific features, for example if sight impaired and your phone has large buttons, it may be useful to purchase a suitable new phone ahead of time to familiarise yourself ready, if so;
Check with your own telecoms provider to confirm compatibility first of all.
Think about your telephone extensions – perhaps on the bedside table, the kitchen, the hallway or in the bathroom. New phones may not be able to be replaced in the same positions. Work may need to be done in advance to add new cabling and suitable new sockets instead.
In many cases the "BT master socket" will remain – though a phone can no longer plug into this – it may be used for the router (hub) only.
In turn, this broadband router can then have a new style (VoIP) phone added to it. So if the position of your router is where your only phone is – no problem! A new-style phone can plug in there instead.
Telephone extensions points around our homes will stop working. Good news for some if in unsightly locations, as these will become redundant, can be removed altogether.
In some cases, "WiFi calling" can make a fantastic, simple alternative, depending on your home and layout, we will be pleased to advise.
Additional help
Further information is available here: 2025 BT Switch off
Your own telecoms provider will be able to offer assistance. For example:
BT 0800 800 150
Plusnet 0800 432 0200
TalkTalk 0345 172 0088
Sky 0333 7591 018
Everything IT will also be delighted to answer any questions.
If you think you, a friend or relative may be adversely affected by the BT cut-off and as a commitment to our local community, we will be happy to provide additional, independent information, free of charge.
Welcome to call Everything IT on Bath 01225 434343.
We hope this information helps to know, so you can plan a simple, trouble-free changeover ready for 2025 and beyond.