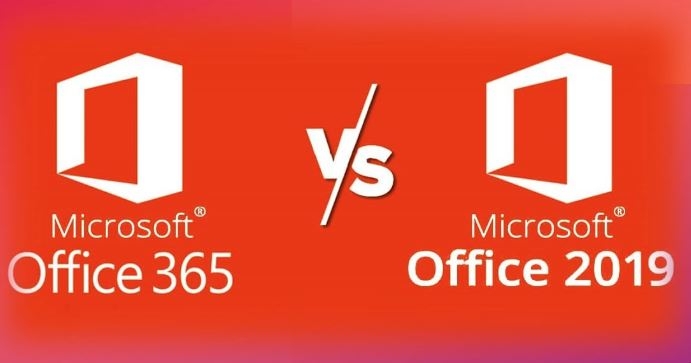 I need "Microsoft Office", no, wait, I want "Microsoft 365", no wait …
Which version of Microsoft do you really need?
Microsoft products as ubiquitous as they are, can be surprisingly tricky to fathom!
Furthermore, by Microsoft's own admission, even down to their billing, things can be more difficult to comprehend due to the complex nature of the solutions themselves. In fact, most of us only scratch the very surface of all the power available.
One particular question we are often asked is "do I need Microsoft 365 – or do I need Microsoft Office"? So this brief summary may help to know. As you'll see below, by also comparing two of the more similar, side by side.
Microsoft 365 is a subscription solution from Microsoft.
This offers a comprehensive suite of features, mainly online, including file storage (OneDrive), file sharing (SharePoint), email facilities (Exchange) and all sorts of additional online cleverness including the ability to dictate directly into documents and emails instead of typing on the keyboard.
Most (but not all) Microsoft 365 subscriptions provide the ability to install desktop applications such as Word, Excel and PowerPoint as well.
An example of a popular Microsoft 365 option is "Microsoft 365 Apps for business" at (currently from Microsoft) £7.90 per month. e.g. see here
Remarkably good value for what this provides, furthermore one person can use the same subscription on up to five of their own (note: their own) devices - these versions cannot be shared with other people. So if you have several computer devices (say a desktop home PC, a work PC, a laptop, a phone handset and a tablet) this can be very affordable indeed.
Microsoft Office is a one-time purchase version from Microsoft.
Microsoft Office is available instead (or as well!). This requires no subscription at all, just a 'one-time purchase' fee. This gives no hosted solutions but instead provides the desktop applications (Apps) alone - such as Word, Excel, PowerPoint, Publisher, Outlook and so on. "Microsoft Office Home and Business" is one of the most popular solutions at (currently from Microsoft) £249.99. See here
This is for use on one PC or Mac – so if you have two computers, two licenses are required, three computers then three licenses and so on ... Microsoft purposely skew the pricing in favour of their subscription offering better value. However, this is not necessarily, or always the case – it depends on the combination as above.
Other considerations
One downside of Microsoft 365 is that it may be rather more involved to initially set up since there is a little bit more that needs to be done to configure the subscriptions with Microsoft to begin with. This is independently of any laptop (or phones, or tablets etc) i.e. setting up the Microsoft 365 subscription is the first and often biggest step. Once that is completed, quite straightforward for the rest of time to add more.
So in summary;
Microsoft Office can be quicker and easier to setup. Needs no subscription, instead a one-time purchase which typically lasts 5 or 6 years before needing to be renewed. Does not include any online features. (And therefore does not include dictation capabilities which are online only).
Microsoft 365 available by subscription, includes online features, may include desktop Apps as well and never needs a new version to be purchased. Always up-to-date but needs 1) more time to correctly, initially setup the subscription with Microsoft and 2) thereafter never expires - instead the monthly (or annual) subscription payments continue indefinitely for as long as the online and/or Apps are required.
Crafty Calculations
For the mathematicians amongst us, if you have one computer and need Apps alone, then Microsoft Office is best value of all at (say) £250 for a product lasting at least 5 years or more = £50 a year or less. Way under half of the subscription price. As opposed to the (approximate) equivalent of 'Apps for business' at £7.90 a month, which works out at £113.76 each year (the astute amongst you may note that's additionally 20% higher than £7.90 x 12 – because this price is not shown by Microsoft including VAT – whereas the Office prices are.) More Microsoft confusion? You bet!
This seems so complicated - help!
The good news is you do not have to work all this out for yourself. In fact with the all-new 'Office 2021' release just around the corner, Microsoft allow Partners such as us here at Everything IT to directly assist and we can even set up business accounts on clients behalf. (Note this applies to their business products only - not including 365 Personal and 365 Family etc). Regardless, we are always happy to independently advise on anything you may need.
So for all or any Microsoft solutions, to help you wade through the sea of Microsoft confusion, why not give our friendly Everything IT Team a ring? We will be happy to help you work out what's best for your specific instance - and all in simple, plain, straightforward and uncomplicated English!