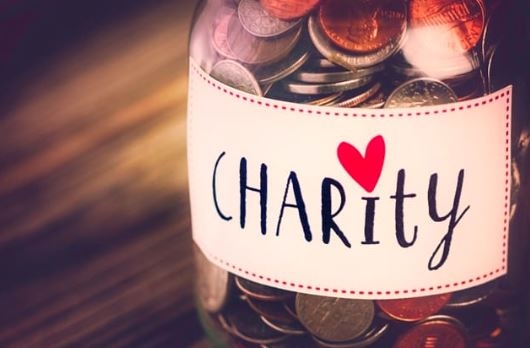 As well as supporting businesses, Everything IT are delighted to support many fantastic charities in and around Bath.


As an inclusive part of support we continually keep an eye out for any new technologies and solutions that may benefit our clients. We have recently been delighted to inform several local charities of an exceptionally attractive new service, not from us, nor even technology-related on this occasion, but instead a unique marketing opportunity from Google.
In fact this is such a remarkable offer, we thought we would help spread the word further to other not for profit organisations who may be able to benefit from this as well.
Any keen Yorkshire person will recognise the phrase "Owt for Nowt", and most of the rest of us will get the drift of its meaning. For those who don't it simply means that you don't get something for nothing.
At least, not usually.
Today, though, we're able to bring news of something that will gladden the heart of any reader involved in a charity (including, by the way, churches), successfully running in the USA for several years, now available to the UK.
You'll probably already know that there's a lot more to Google than their search engine. Including Gmail, business applications and something called 'Google Ads'.
Normally with Google Ads, you decide what search terms are relevant to your business and then, in essence, make a bid to Google for anyone searching that term. You decide how much you're prepared to pay over a period of time, and then start getting additional traffic to visit your website.
You can choose as many search terms as you want, but if, for example "Milk Maid" was one, there's not likely to be a lot of competition and you won't be paying much for your leads. If it happens to be "Financial Adviser", then the opposite will be true.
If you're a charity competing against other charities for attention, Google Ads could be expensive BUT not with Google for non-profits, because, if you qualify, they'll give you an allowance of £7,500 a month to use on Google Ads. Yes, you read that right. £7,500 a month in-kind advertising to create online adverts and get access to tools to help you build effective campaigns to appear on Google at no cost whatsoever.
Just in case you're wondering, we have no commercial relationship with Google ourselves, but we do recognise a great offer when we see one. Hugely successful in the USA , now available in Bath, and throughout the whole UK. Including Yorkshire. 😊
You can find out more and start the process from here.
For any other questions regarding technology support for your not-for-profit or charity, feel free to call the friendly Everything IT team on Bath 01225 434343.